Mar 25
Level Up! Imagine, Reflect and Collaborate
by: Mural Arts Institute
The Level Up! Imagine, Reflect and Collaborate card deck is a visual invitation to build and strengthen your socially engaged art practice. The cards feature murals by artists like Amy Sherald, Swoon, Loveis Wise and prompts in community engagement, program management, participatory art making and strategic goal making. Level Up! can guide individual or group reflection, learning experiences and imagining new and more equitable forms of participatory socially engaged public artmaking. We encourage you to download the cards for yourself, your team or  your community. Read how the Mural Arts Institute team played with them recently below! 
Amy Johnston, Mural Arts Institute Coordinator
I decided to use the cards as a kind of "oracle," and reflect on the first card I chose: "You Go Girl" by Chip Thomas (aka jetsonorama) and Ursula Rucker. Chip and Ursula's collaboration resulted in a stunning, larger-than-life portrait of Ursula with an excerpt from her well-known and inspirational poem,"l. o. v. e." The back of the card highlights the role and importance of community collaboration which is at the core of our philosophy and work. Learn more about the mural.
Sepideah Mohsenian-Rahman, Mural Arts Institute Manager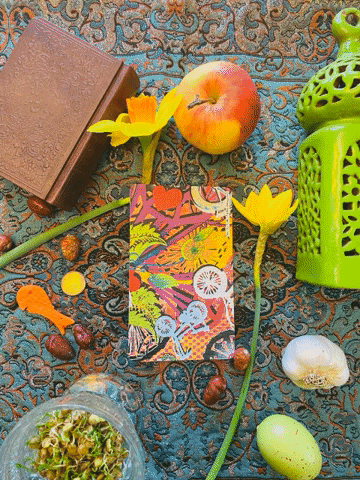 Welcoming Noruz – Spring Equinox or the New Year celebrated in Iran, Afghanistan, and other parts of Central Asia – has always been a creative invitation for me. Shedding the scarcity of harsher colder months, and transitioning into newness has me set up our Noruz Haftsin, or Spring Altar, with delicate care and opulent aesthetic maximalism. Reconsidering "art" as "cultural practice" is the sweet spot for me always, but particularly as we celebrate our second Noruz of the pandemic. Promising Practices Card – Pedal Powering by Candy Coated. Learn more about the mural.
Katelyn Rivas, Mural Arts Institute Manager
I absolutely love this card featuring favorite artist Loveis Wise, "Spring into Dance." The back says "do less, be strategic…impactful work requires deep engagement and the investment in the process of making art." This is a valuable invitation, the murals and public art that we create are a reflection of the relationship building we have cultivated in the community.
Netanel Portier, Mural Arts Institute Director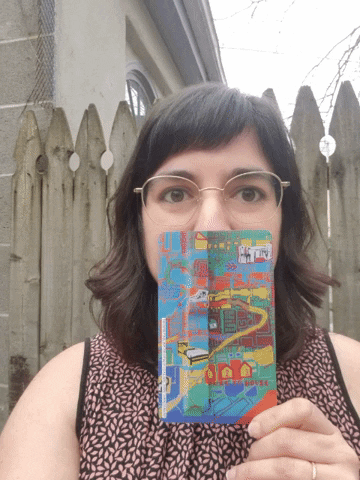 I have been feeling so grateful recently for the team of collaborators in the Mural Arts Institute work, but in particular for our most recent team members this year, Katelyn Rivas and Sepideah Mohsenian Rahman. Hiring and onboarding new colleagues virtually, during a pandemic, is no simple task, and neither is getting to know a new organization and making meaningful connections with new colleagues. These two incredible people have been extraordinarily patient, pleasant, warm, and fun to work with! I cannot believe how much we have accomplished in such a short time! I love my Mural Arts community, and this is why I would like to highlight the "Honor Community Contributions" card, because my Mural Arts colleagues and partners are my community!
It would be so hard to list here all the amazing collaborators and partners of my 12 years at MAP, but it is important to me that I make space here to honor the folks who make or have made the Institute particularly special: Caitlin Butler, Willis Humphrey, David McShane, Cathy Harris, Shira Walinsky, James Burns, Felix St. Fort Jr., Aislinn Pentecost-Farren, Zambia Greene, Amy Johnston, Nathaniel Lee, Noni Clemmens, Eurhi Jones, Shari Hersh, Gamar Markarian, Susannah Laramee-Kidd, Alexis Frasz, Daniel Tucker, our Finance, Development, Operations, and Communications teams, and of course Jane, without whom the Institute would not be a reality. I have been working very closely with Shira Walinsky, whose work in collaboration with Ernel Martinez is highlighted on the other side of this card: journey2home:Home Safe.

The Level Up! Imagine, Reflect, and Collaborate cards were derived from the Learning from the Process report by Metris Arts Consulting commissioned by the Mural Arts Institute and led by Susannah Laramee Kidd, Phd. Strategy and design for Level Up! cards by Gamar Markarian.
Last updated: Mar 25, 2021